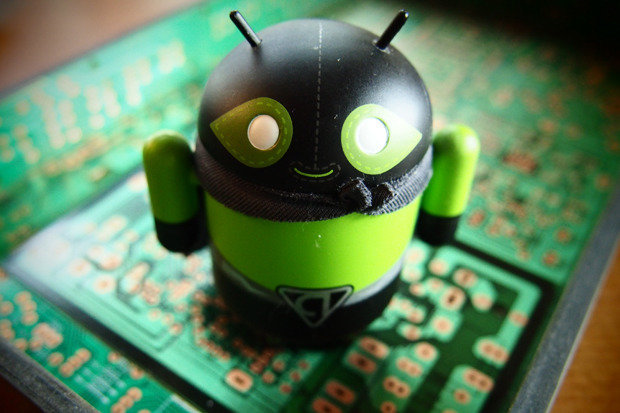 NOTICIA DE TEKNOFILO.COM

Un informe de investigación de la firma Nightwatch Cybersecurity ha revelado el descubrimiento de una nueva vulnerabilidad de Android.
El fallo permite a las aplicaciones saltarse los permisos para acceder a la información de los broadcasts del sistema. Esto incluye el nombre de la red Wi-Fi utilizada por el dispositivo, el BSSID, la dirección MAC del dispositivo, la información del servidor DNS y las direcciones IP locales.
Con esta información, una aplicación maliciosa podría geolocalizar y rastrear cualquier dispositivo Android hasta la dirección de una calle.
Los broadcasts del sistema de Android OS exponen información sobre el dispositivo del usuario a todas las aplicaciones que se ejecutan en el dispositivo. Esto incluye el nombre de la red WiFi, el BSSID, las direcciones IP locales, la información del servidor DNS y la dirección MAC.
Parte de esta información (dirección MAC) ya no está disponible a través de APIs en Android 6 y superior, y normalmente se requieren permisos adicionales para acceder al resto de esta información. Sin embargo, al escuchar estos broadcasts, cualquier aplicación en el dispositivo puede capturar esta información y pasar por alto cualquier verificación de permisos y mitigaciones existentes
La buena noticia es que Google aparentemente arregló el fallo con Android 9.0 Pie. La mala noticia es que menos del 0,1% de los usuarios de Android están ejecutando la última versión de Android en sus teléfonos. Nightwatch Cybersecurity dice que Google no planea arreglar este defecto en versiones anteriores del sistema operativo.
No sólo los dispositivos Android más antiguos que ejecutan versiones anteriores a Pie son vulnerables a este defecto, sino que los dispositivos que funcionan con un fork de Android también están expuestos a este ataque.
Las tabletas Fire de Amazon llevan el sistema operativo de código abierto de Google, que se basa en aplicaciones y contenido de Amazon en lugar de Google.

|----------|

A research report by the firm Nightwatch Cybersecurity has revealed the discovery of a new Android vulnerability.

The bug allows applications to skip permissions to access information on system broadcasts. This includes the name of the Wi-Fi network used by the device, the BSSID, the MAC address of the device, the DNS server information and the local IP addresses.

With this information, a malicious application could geolocate and track any Android device to a street address.

The broadcasts of the Android OS system expose information about the user's device to all applications running on the device. This includes the name of the WiFi network, the BSSID, the local IP addresses, the DNS server information and the MAC address.

Some of this information (MAC address) is no longer available through APIs on Android 6 and above, and additional permissions are usually required to access the rest of this information. However, when listening to these broadcasts, any application on the device can capture this information and ignore any existing permit and mitigation checks.

The good news is that Google apparently fixed the bug with Android 9.0 Pie. The bad news is that less than 0.1% of Android users are running the latest version of Android on their phones. Nightwatch Cybersecurity says that Google does not plan to fix this flaw in previous versions of the operating system.

Not only older Android devices that run previous versions on Foot are vulnerable to this flaw, but devices that work with an Android fork are also exposed to this attack.

Amazon Fire tablets carry Google's open source operating system, which is based on applications and content from Amazon instead of Google.