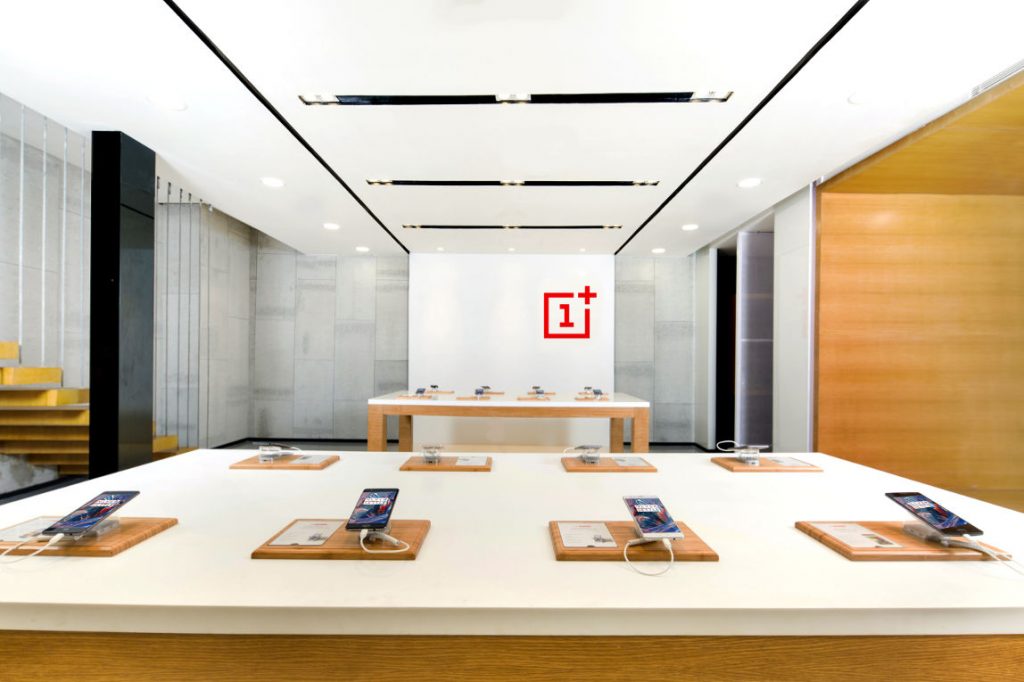 NOTICIA DE TEKNOFILO.COM

Un gran número de usuarios de OnePlus que adquirieron un smartphone de la marca china a través de su página web entre octubre y diciembre de 2017 están informando en los foros de la compañía que sus tarjetas de crédito han sido utilizadas posteriormente de forma fraudulenta.
No está claro cuántas personas se han visto afectadas, pero cada vez parece haber más usuarios de OnePlus que han descubierto actividad fraudulenta en sus tarjetas de crédito tras haber realizado una compra en la web de OnePlus.
Un usuario indica que compró dos teléfonos con dos tarjetas de crédito diferentes, la primera vez el 26 de noviembre y la segunda el 28 de noviembre, y ha sido notificado por su banco acerca de actividad fraudulenta en ambas tarjetas.
Al conectarse a la web de su banco, se ha encontrado con varias transacciones que no ha autorizado. Según esta persona, el único lugar donde ambas tarjetas de crédito habían sido usadas en los últimos 6 meses fue en el sitio web de OnePlus.
Otro usuario también realizó dos pedidos en dos días diferentes con tarjetas distintas, y su banco le ha notificado acerca acerca de un cargo sospechoso en una de las tarjetas.
Dada la gran cantidad de casos que están apareciendo en el foro de la compañía, cualquier persona que haya comprado artículos de OnePlus durante el período en que se sospecha que se ha producido la infracción, debería revisar los cargos a su tarjeta de crédito. A falta de más información, todo apunta a que los datos introducidos durante el proceso de pago en la web han sido capturados por un tercero.
Es importante notar que, a diferencia de otras webs, el pago mediante tarjeta de crédito se hace en la propia página de OnePlus, y no en una pasarela de pago externa ni en una página incrustada mediante un iframe. Esto significa que los datos de la tarjeta de crédito son recibidos directamente por la compañía y, por tanto, son custodiados por ellos.

|----------|

A large number of OnePlus users who purchased a smartphone from the Chinese brand through their website between October and December 2017 are reporting in the company forums that their credit cards have been subsequently used fraudulently.

It is not clear how many people have been affected, but every time there seems to be more OnePlus users who have discovered fraudulent activity on their credit cards after making a purchase on the OnePlus website.

A user indicates that he bought two phones with two different credit cards, the first time on November 26 and the second on November 28, and has been notified by his bank about fraudulent activity on both cards.

When you connect to your bank's website, you have found several transactions that you have not authorized. According to this person, the only place where both credit cards had been used in the last 6 months was on the OnePlus website.

Another user also placed two orders on two different days with different cards, and his bank has notified him about a suspicious charge on one of the cards.

Given the large number of cases that are appearing in the company forum, anyone who has purchased items from OnePlus during the period in which the infringement is suspected, should review the charges to your credit card. In the absence of more information, everything points to the fact that the data entered during the payment process on the web have been captured by a third party.

It is important to note that, unlike other websites, payment by credit card is made on OnePlus's own page, and not on an external payment gateway or on an embedded page through an iframe. This means that the credit card information is received directly by the company and, therefore, is guarded by them.