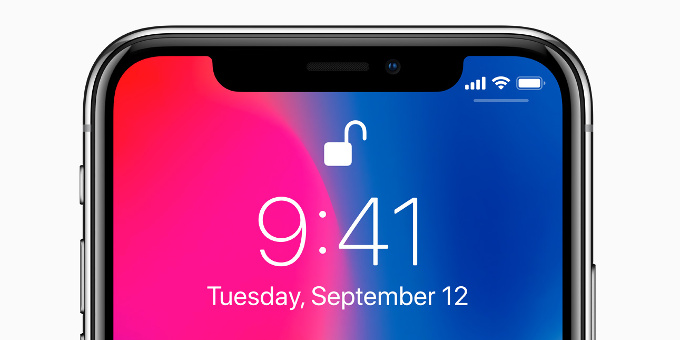 NOTICIA DE TEKNOFILO.COM

Craig Federighi, Vicepresidente Senior de Software de Apple, ha respondido a un email enviado por Keith Krimbel, aclarando algunas cuestiones sobre el funcionamiento del nuevo sistema de reconocimiento facial Face ID del iPhone X.
» Te interesa: Face ID a fondo: Así funciona el reconocimiento facial del iPhone X
En particular, Federighi explica que la mayoría de gafas de sol dejan pasar suficiente cantidad de rayos infrarrojos, por lo que el sistema de reconocimiento facial Face ID será capaz de identificar tu rostro incluso en verano, cuando lleves puestas las gafas de sol.
Ahora bien, dado que es posible que algunas gafas de sol no dejen pasar los rayos infrarrojos, no me sorprendería empezar a ver gafas anunciadas como "compatibles con Face ID" en unos meses.
Federighi también comenta en su email que habrá una forma rápida de deshabilitar Face ID apretando a la vez los botones a ambos lados del teléfono. De esta forma, si te ves forzado a entregar tu teléfono a alguien, no podrá desbloquearlo colocándolo delante de tu cara.

|----------|

Craig Federighi, Senior Vice President of Apple Software, has responded to an email from Keith Krimbel, clarifying some questions about how the new Face X iPhone Face recognition system works.

»You are interested in: Face ID in depth: This is how iPhone X facial recognition works

In particular, Federighi explains that most sunglasses let out enough infrared rays, so the face recognition system Face ID will be able to identify your face even in summer, when you wear sunglasses.

Now, since it is possible that some sunglasses do not let pass the infrared rays, I would not be surprised to start seeing glasses announced as "compatible with Face ID" in a few months.

Federighi also comments in his email that there will be a quick way to disable Face ID by pressing the buttons on both sides of the phone at the same time. This way, if you are forced to give your phone to someone, you can not unlock it by placing it in front of your face.