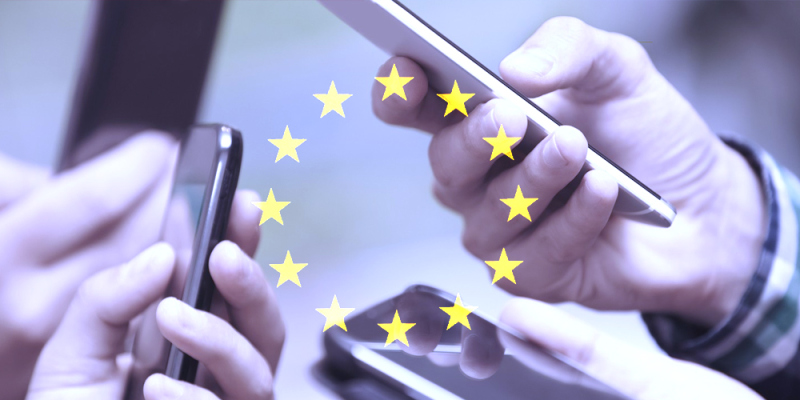 NOTICIA DE TEKNOFILO.COM

Tras años de debate, a partir de hoy desaparecen los cargos por roaming en el Espacio Económico Europeo, tanto para llamadas como para consumo de datos.
Los países en los que no tendrás que pagar tarifas de roaming son Alemania, Austria, Bélgica, Bulgaria, Chipre, Croacia, Dinamarca, Eslovaquia, Eslovenia, Estonia, Finlandia, Francia (incluidas las islas de Reunión y Guadalupe), Grecia, Holanda, Hungría, Irlanda, Italia (Vaticano incluido aunque no sea miembro de la UE, pero a ver cómo te las apañas si no), Letonia, Lituania, Luxemburgo, Malta, Mónaco, Polonia, Portugal (Azores y Madeira incluidas), Reino Unido (sí, el Brexit aún no se ha producido, aunque no se incluyen las islas de Man, Jersey y Guernsey), República Checa, Rumanía y Suecia + Islandia, Liechtenstein y Noruega.
Ahora bien, debes tener en cuenta que algunos países situados en el viejo continente — Andorra, San Marino y Mónaco — no están incluídos en la lista anterior, por lo que seguirás pagando tarifas de roaming si viajas a dichos países.
La nueva norma llega también con algunas limitaciones que impiden abusos. Por ejemplo, no será posible contratar una línea en un país en el que no resides para aprovecharte de tarifas más baratas.

|----------|

After years of debate, roaming charges in the European Economic Area, both for calls and for data consumption, disappear.

The countries where you will not have to pay roaming charges are Austria, Belgium, Bulgaria, Cyprus, Croatia, Czech Republic, Denmark, Estonia, Finland, France (including the Reunion and Guadeloupe islands), Greece, Hungary, Ireland, Italy (including Vatican although not a member of the EU, but to see how you can manage them if not), Latvia, Lithuania, Luxembourg, Malta, Monaco, Poland, Portugal (Azores and Madeira included), United Kingdom Yes, Brexit has not yet occurred, although the islands of Man, Jersey and Guernsey are not included), Czech Republic, Romania and Sweden + Iceland, Liechtenstein and Norway.

However, you should keep in mind that some countries located in the old continent - Andorra, San Marino and Monaco - are not included in the list above, so you will continue to pay roaming charges if you travel to those countries.

The new standard also comes with some limitations that prevent abuse. For example, it will not be possible to hire a line in a country where you do not reside to take advantage of cheaper rates.