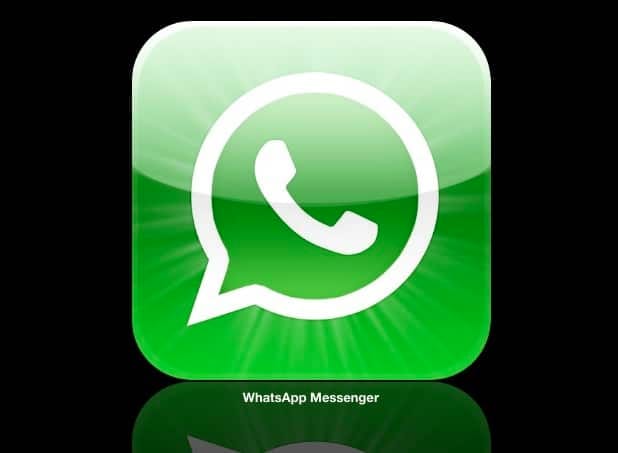 NOTICIA DE ADSLZONE.NET
Movistar ha querido aclarar los motivos que causó la caída de su servicio de Internet móvil durante varias horas en el día de ayer. El operador ha confirmado que un problema generado en el servicio de mensajería WhatsApp provocó la incidencia en su red de datos móviles.
Entre las 20.00 y las 1.30 horas de la pasada noche Movistar reconocía la incidencia técnica en su red. Los primeros mensajes que aparecieron en redes sociales y foros especializados fueron multiplicándose con el transcurso de la tarde hasta que la compañía admitió "irregularidades en el acceso a internet en el acceso GPRS y 3G". El fallo también repercutió en los usuarios de los Operadores Móviles Virtuales que operan a través de la red de Movistar, como el caso de Tuenti Móvil, cuyos clientes también mostraron su malestar.
Con el paso de las horas, el operador parece haber localizado el motivo de la incidencia y según han comunicado fuentes oficiales de Movistar a ADSLzone, el servicio de mensajería instantánea para móviles WhatsApp estaría detrás del incidente. Tal y como confirman, se trató de un problema del servicio a nivel mundial que impedía conectar a los usuarios, ante lo cual empezaron a enviar tráfico de forma ingente hasta el punto de saturar la red de Movistar, que no aguantó la enorme cantidad de paquetes por segundo.
La noticia, si bien puede sorprender desde el punto de vista de afectar a la red de un operador como Movistar a nivel nacional, no lo hace en lo que a caídas del servicio de WhatsApp se refiere. En numerosas ocasiones nos hemos hecho eco de los problemas de una aplicación adoptada por millones de personas y que fue durante la tarde del pasado domingo día 4 de noviembre (hora española) cuando registró el último incidente en su servicio e impidió a miles de usuarios comunicarse con sus contactos.
Al margen de estas caídas, más continuas de lo que sus usuarios desearían, WhatsApp también ha registrado otros fallos que han despertado polémica. Por ejemplo, en septiembre nos hicimos eco de un fallo de seguridad que dejaba al descubierto las contraseñas de los usuarios que empleasen el servicio en terminales Android y iOS. Asimismo, podía ser aprovechado para acceder a las conversaciones privadas de éstos, ante lo cual sus desarrolladores se vieron obligados a actuar de inmediato.

|----------|

Movistar wanted to clarify the reasons that caused the fall of its mobile Internet service for several hours yesterday. The operator has confirmed that a problem created in the messaging service WhatsApp caused the impact on their mobile data network.

Between 20.00 and 01.30 hours last night Movistar recognized the technical problem on your network. The first messages that appeared on social networks and forums were multiplied in the course of the afternoon until the company admitted "irregularities internet access GPRS and 3G access." The ruling also affected users of MVNO operating through Movistar network, as the case of Tuenti Mobile, whose clients also showed their displeasure.

Over the hours, the operator seems to have located the cause of the incident and as communicated to official sources ADSLzone Movistar, the instant messaging service WhatsApp mobile would be behind the incident. As confirmed, it was a service problem that prevented globally connect users, whereupon they began to send a huge traffic to the point of saturating the Movistar network, I can not stand the huge number of packages per second.

The news, though hardly surprising from the point of view of the network affect one operator Movistar nationally, does not fall as far as service is concerned WhatsApp. On numerous occasions we have echoed the problems of implementation adopted by millions of people and it was during the afternoon of Sunday November 4 (Spanish time) when the last incident recorded in his service and prevented thousands of users communicate with your contacts.

Apart from these falls, more continuous than users would like, WhatsApp also recorded other faults that have aroused controversy. For example, in September we did echo of a security breach that exposed the passwords of users empleasen terminal service in Android and iOS. It also could be exploited to access these private conversations, whereupon its developers were forced to act immediately.