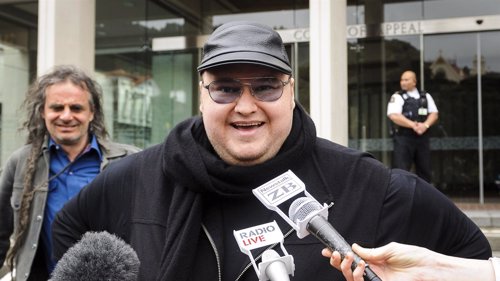 NOTICIA DE EUROPAPRESS.ES
El sucesor de Megaupload comienza a tener problemas dos meses antes de su lanzamiento. El gobierno de Gabon, país donde había sido alojado, ha bloqueado el dominio me.ga ante el temor de que sea utilizado como un sitio web que aloje grandes cantidades de contenido que infrinja derechos de autor.
Kim Dotcom anunciaba hace algunas semanas que el sucesor de Megaupload, Mega, llegaría en enero de 2013, justo un año después de su detención por parte del FBI. Kim Dotcom había prometido hacer todo lo posible para que el nuevo Mega fuera 100% legal y a prueba de demandas.
Dotcom apuesta por llevar los contenidos de Mega a la nube y protegerlos mediante un sistema cifrado, en el que los propietarios serán los únicos responsables de su contenido.
Sin embargo, mientras el fundador de Megaupload ultima los detalles para el lanzamiento el próximo enero, el gobierno de Gabon ha bloqueado el dominio me.ga. Según recoge el diario británico The Telegraph este país ha decidido bloquear el dominio ante la sospecha de que un futuro pueda alojar contenidos que infrinjan la propiedad intelectual.
"He dado instrucciones a mis departamentos para suspender inmediatamente el sitio www.me.ga", anunció el ministro de comunicación de Gabon, Blaise Louembe, asegurando que quería "proteger los derechos de propiedad intelectual" y "llevar a cabo una lucha eficaz contra los delitos cibernéticos".
Por su parte, Dotcom ha respondido al gobierno del país a través de su cuenta de Twitter. Ante los 'tuits' de sus seguidores sobre el tema aseguró: "No te preocupes. Tenemos un dominio alternativo". Sin embargo, achacó esta medida del ministro de Gabon a un "caza de brujas", liderada por el gobierno de EEUU. "Esto demuestra la caza de brujas. La mala fe del gobierno de EE.UU. está encendida", afirmó.

|----------|

Megaupload's successor starts having problems two months before its release. The government of Gabon, a country where he had been staying, has blocked the domain me.ga fearing to be used as a site to host large amounts of content that infringes copyright.

Kim Dotcom announced a few weeks ago Megaupload's successor, Mega, arrive in January 2013, just a year after his arrest by the FBI. Kim Dotcom had promised to do everything possible so that the new Mega was 100% legal and demands proof.

Dotcom bid to bring the content to the cloud Mega and protect them with encryption system, in which the owners are solely responsible for their content.

However, while the founder of Megaupload is finalizing the details for the launch next January, the government of Gabon has blocked the domain me.ga. As recorded by the British newspaper The Telegraph this country has decided to block the domain suspecting that can accommodate future content which violates intellectual property.

"I have instructed my department to immediately suspend the site www.me.ga" announced the minister of communication of Gabon, Blaise Louembe, ensuring that he wanted to "protect intellectual property rights" and "carry out a successful campaign against cybercrime ".

Meanwhile, Dotcom has responded to the government of the country through his Twitter account. Before the 'tweets' of his followers on the subject said: "Do not worry. We have an alternative domain". However, this measure blamed the minister of Gabon to a "witch hunt", led by the U.S. government. "This shows the witch hunt.'s Bad faith of the U.S. government is on," he said.