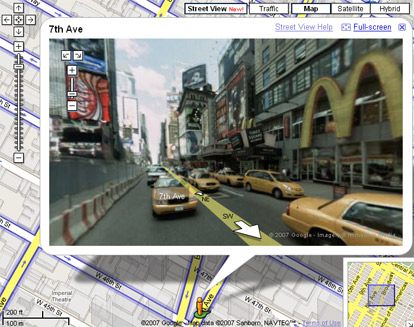 NOTICIA DE APLIACIONESANDROID.COM
La versión de la aplicación de Google Maps para Android se ha actualizado con importantes novedades. Una de las que más nos ha gustado ha sido que por fin podemos hacer una descarga previa de los mapas de ciudades que queramos, algo que nos será muy útil si, por ejemplo, vamos al extranjero donde en principio no tendremos una tarifa que nos permita descargar datos a un coste asequible.
Si, por ejemplo, nos vamos a Londres, descargamos el mapa entero de la ciudad (preferiblemente desde una cone nuestra conexión Wi-Fi) y, así, cuando lleguemos a la capital inglesa, podremos utilizar el mapa de navegación sin que cuando nos llegue la factura nos llevemos una mala sorpresa.
Esto es algo que ya se podía hacer si lo activábamos desde Google Labs, a modo de prueba. Para descargar cualquier mapa tendríamos que ir a "Mis Lugares" y agregar un "nuevo mapa offline". En el ejemplo que hemos puesto sobre Londres la descarga del mapa de la ciudad podría necesitar unos 3 Mb.
Además de esto también han presentado los nuevos mapas en 3D para grandes áreas metropolitanas, StreetView Treeker, para conseguir imágenes a pie y Google Map Maker, una nueva plataforma donde los propios usuarios podrán añadir, editar o corregir mapas y también revistar lo que han hecho otros usuarios.

|----------|

The application version of Google Maps for Android has been updated with important news. One of the ones we liked was that we can finally make a previous download maps of cities we want, something that will be very useful if, for example, we go abroad where in principle we will not have a fee that allows us to download data at an affordable cost.

If, for example, we go to London, download the entire map of the city (preferably from a cone our Wi-Fi) and so when we get to the English capital, we can use the navigation map but when we come bill us to get a bad surprise.

This is something that could be done if activábamos from Google Labs, a test mode. To download any map would have to go to "My Places" and add a "new map offline". In the example we have put on the discharge of London map of the city would need about 3 Mb

Besides this also submitted new 3D maps for major metropolitan areas, StreetView Treeker to get images up and Google Map Maker, a new platform where the users can add, edit or correct maps and what they have done revistar other users.