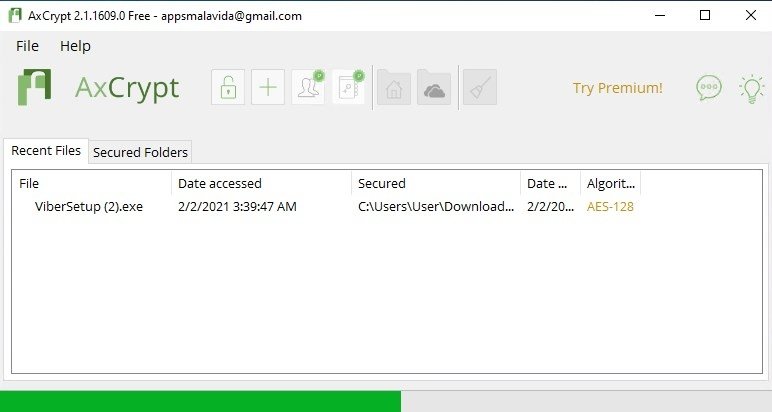 DOWNLOAD
AxCrypt es una utilidad de seguridad que permite proteger la confidencialidad de tus ficheros codificándolos fácil y cómodamente.
Para codificar un fichero sólo tienes que hacer clic con el botón derecho e introducir una contraseña. También podrás elegir un archivo llave, en este caso será necesario para poder decodificar el fichero original.
Descodificar un fichero es igual de fácil: simplemente haz doble clic sobre el archivo codificado e introduce la contraseña.
Gracias a AxCrypt, y a su codificación de 128 bits, puedes tener documentos totalmente protegidos en tu PC, incluso si lo compartes con otras personas. También es útil para enviar ficheros por correo electrónico con la seguridad de que sólo la persona receptora (si conoce la contraseña) podrá visualizarlos.

|----------|

AxCrypt is a security utility that helps protect the confidentiality of your files easily and conveniently coding them.

To encrypt a file just click the right mouse button and enter a password. You can also choose a key file, in this case is necessary to decode the original file.

Decode a file is just as easy: simply double-click the encrypted file and enter the password.

With AxCrypt, and its 128-bit encryption, you can be fully protected documents on your PC even if you share it with others. It is also useful for sending files via email with the assurance that only the receiver (if you know the password) can see them.