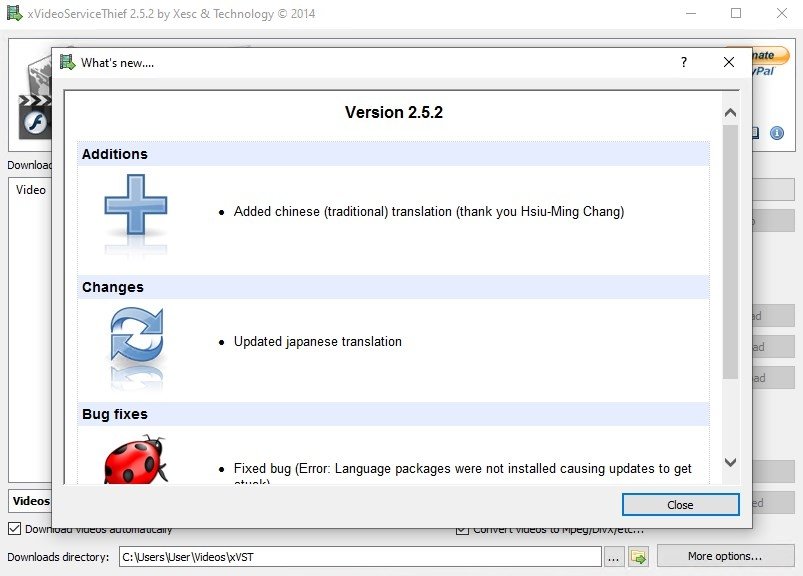 DOWNLOAD
xVideoServiceThief descarga vídeos de servicios como YouTube, Myspace o Tu.tv y los convierte a un formato reproducible en nuestro ordenador.
Podemos solamente bajar o también convertir los vídeos de gran cantidad de portales, todo ello en un solo paso, de una manera rápida y sin configurar prácticamente nada.
Además, xVideoServiceThief puede trabajar con varios archivos al mismo tiempo, pausándolos o cancelándolos a nuestro antojo.

|----------|

xVideoServiceThief download videos from services like YouTube, MySpace or Tu.tv and converts them to a playable format on your computer.
We can only go down or even convert videos to many sites, all in one step, quickly and without setting up virtually nothing.
In addition, xVideoServiceThief can work with several files simultaneously, pause or cancel at will.